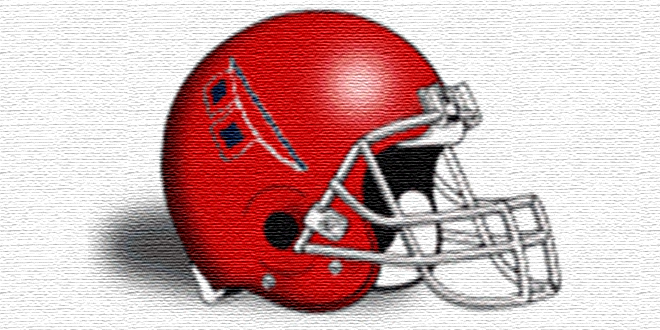 Team: Manatee Hurricanes
Sunshine State 25 Preseason Ranking: No. 14
Head Coach: John Booth
2014 Record: 12-2
Join The Discussion: Sign up for a FREE user account | Discuss on our message boards here
Look Back On 2014
After a quick coaching change last summer, Manatee's only two losses were bookends to 12 wins as the Hurricanes reached they state semifinals before falling to eventual Class 8A State Champion, Apopka.
Players To Watch
DE/LB Kwanzi Jackson, Sr.; WR Kavious Price, Sr.; SS Travon Rumph, Sr.; FS Paul Mobley, Sr.; LB Matt Kissell, Sr.; DL Malilk Mills, Sr.; ATH Sir Williams, Soph.; WR Javarious Pollock, Soph.; LB Max Shumaker, Soph.;
The Outlook
Manatee will find a lot of experience returning on the offensive and defensive lines according to Head Coach John Booth. The offensive line returns 4 starters while the defensive line returns 3 starters.
One of the biggest names that will anchor the defensive line for the Hurricanes will be Kwanzi Jackson who was one of the top players to watch in the entire Southwest Florida region once again this season.
Some issues that were needing to be addressed included holes at linebacker and safety due to graduation losses. Free Safety Paul Mobley and linebacker Matt Kissell helped solidified the positions, according to Coach Booth. Strong Safety Travon Rumph will also be a key anchor to the defensive backfield.
Kavious Price will be called upon a lot this season at the wide receiver position and he will be leaned upon offensively a lot as well as in the return game. However, with legal issues not cleared for running back Johnnie Lang, it is hard to tell if the Hurricanes will get to see him step on the field this season.
Despite, the issue with Lang, Manatee is setting up to have another big season in 2015.
The District
Manatee's district was merged with schools in Tampa Bay to create the new District 8A-6. With Plant dropping down to Class 7A, the path to Manatee to winning the district is very much there, but other teams like Alonso, Sarasota Riverview and Steinbrenner will be doing all they can to put a stop on Manatee this season.
Three Games To Watch
Friday 8/28 at Hoover, AL – Manatee will make a trip up to Hoover to open the season and will be one of two teams from Florida that will make that trip this season. Both teams are coming into the season nationally ranked by at least one national poll and is very likely to be shown on national television.
Friday 9/11 vs. Lincoln – The Lincoln Trojans come marching into town this week and this certainly provide a big test for the Hurricanes depending on how Lincoln starts of the 2015 season. Both teams are known for having great athletes, so fans will get their money's worth with this game.
Friday 10/16 at Riverview (Sarasota) – Depending on how Sarasota Riverview starts of the season could this game possibly decided a few things dealing with playoff spots for the district. Riverview has been a team that has been rebuilding and the Hurricanes should keep in mind that this game is not a gimme. Since this game is on the road, anything could possibly happen.
Join The Discussion: Sign up for a FREE user account | Discuss on our message boards here
Previous Sunshine State 25 Countdown Stories
No. 15: Armwood
No. 16: Lakeland
No. 17: Niceville
No. 18: Delray American Heritage
No. 19: Dwyer
No. 20: Wakulla
No. 21: Naples
No. 22: Lake Gibson
No. 23: North Marion
No. 24: Palm Bay Heritage
No. 25: Bishop Moore