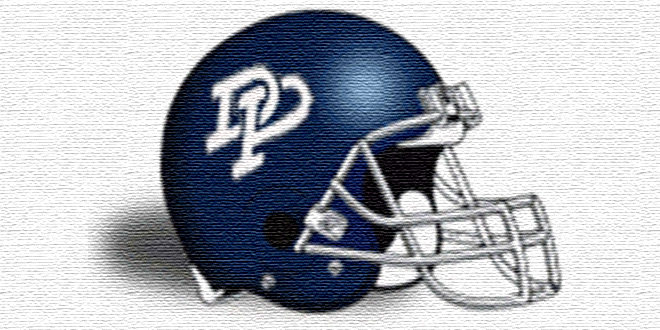 Team: Dr. Phillips Panthers
Sunshine State 25 Preseason Ranking: No. 13
Head Coach: Rodney Wells
2014 Record: 12-1
Join The Discussion: Sign up for a FREE user account | Discuss on our message boards here
Look Back On 2014
Dr. Phillips reached the regional finals last year before falling to state semifinalist Manatee in a game that was decided by just a field goal. The Panthers had not lost a game all season up to that point.
Players To Watch
DL Dylan Meeks Jr; OL Calvin Ashley, Jr.; LB Jonathan Pollock, Sr.; RB Jaquaris Bargnare, Sr.; RB Alvin Bryan, Sr.; DE Robert Porcher, Jr.; DB DJ Charles, Jr.; LB Nicholas Smith, Jr.; DB James Green, Jr.; QB Marvin Washington, Jr.; ATH Emare Hogan, Jr.
The Outlook
Dr. Phillips will be a junior laden squad this season, but that should really not be sounding off the bells and whistles of the Panthers slipping down the wrong train track. Instead that should be looked as a positive thing because that could make the Panthers all that much more a state title contender not just for this, but for next season as well.
On the defensive side of things, the Panthers will have linebacker Jonathan Pollock as the leading senior in a group, that again, will be young this season, but certainly will gain experience through the schedule. Dylan Meeks is another player, although not a senior, that will be called upon for leadership by Coach Wells as he anchors the defensive line.
Offensively, things will be handled by a lot of juniors. Calvin Ashley will anchor the offensive line and made his return after a short stint at IMG Academy during the offseason. Ashley will help project junior quarterback Marvin Washington who has a nice showing during spring football. However, seniors running backs Jaquaris Barguare and Alvin Bryant could see a lot of time pounding the ball out through the ground.
The schedule for Dr. Phillips is much tougher now than it has been the last few years. Depending on how you look at it, could either play out really nicely for the Panthers or it could hurt them. But since a tough schedule tends to prepare teams for the playoffs, this could help them when they needed it the most in late November and early December.
The District
Dr. Phillips' district gets a little reorganization for this season. Gone is Boone who has moved up to District 8A-3. Olympia makes the move from District 8A-4 to District 8A-5 while Oak Ridge makes a jump in classification to join the other existing teams in Cypress Creek and Freedom (Orlando). At this point Oak Ridge will be the team that is likely going to give Dr. Phillips the biggest test of all the teams in the district. Whoever, wins that game will clearly be the team to win the district this season.
Three Games To Watch
Friday 9/11 at West Orange – After a four-year hiatus of not playing each other, the "Battle of the Old Orange Crate" returns and this year's showdown should be a classic. Both teams have nationally ranked talent as well as being considered among the best teams in Class 8A. This could also be playoff preview if both teams advance to the state semifinals where they could meet up once again.
Friday 9/18 vs. Apopka – This another game that gets back on the regular season schedule for Dr. Phillips as they go up against the defending Class 8A state champion. This game, like the West Orange game from the week before is a potential playoff preview match up if both teams advance to the state semifinals. Either way this will likely decided who is the top three teams in the Central Florida area.
Friday 10/2 at Oak Ridge – This is the biggest district game of all district games for Dr. Phillips. Win this game and you are likely going to win the district. Lose this one and then that means needing to win out the rest of the district with zero mistakes. Both teams have talent that is looking to stop each other and this will be worth the price of admission to go see these teams battle it out.
Join The Discussion: Sign up for a FREE user account | Discuss on our message boards here
Previous Sunshine State 25 Countdown Stories
No. 14: Manatee
No. 15: Armwood
No. 16: Lakeland
No. 17: Niceville
No. 18: Delray American Heritage
No. 19: Dwyer
No. 20: Wakulla
No. 21: Naples
No. 22: Lake Gibson
No. 23: North Marion
No. 24: Palm Bay Heritage
No. 25: Bishop Moore