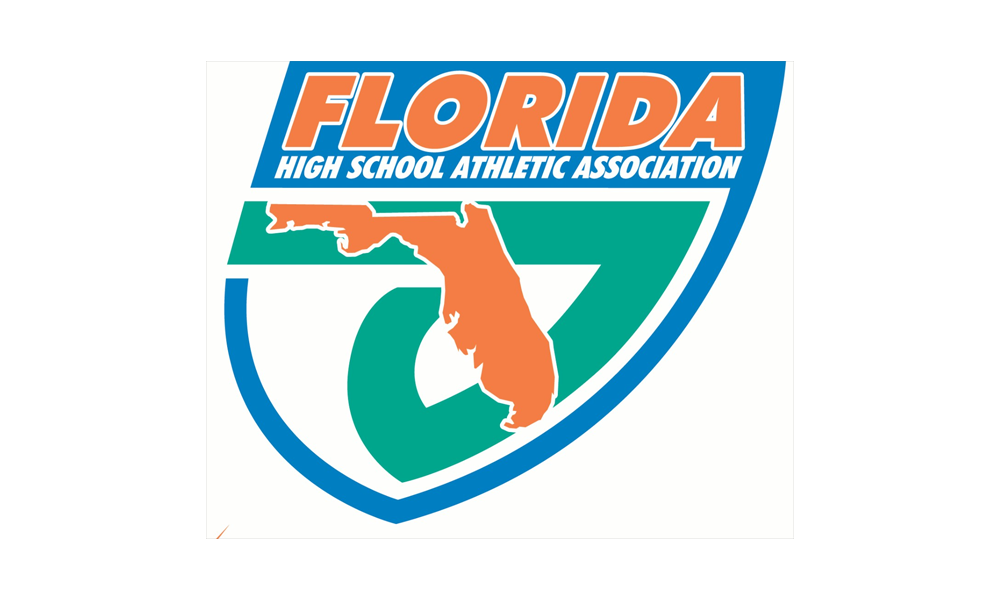 Help support the No. 1 Independent high school sports website in the State of Florida by becoming a FRIEND of FloridaHSFootball.com for as little as $3.00 per month by clicking here.
GAINESVILLE, Fla. — On Tuesday afternoon the FHSAA released their first playoff points system averages for teams in all eight classifications.
For Class 6A, you will find a breakdown of point averages for each team in every district and a projected seeding (including tiebreakers) based upon the guidelines as published by the FHSAA.
For now, we will determine a projected district champion, which is guaranteed a seed in the one to four range in their region, based upon the team with the highest point average, unless a team has lost already to another team in the district as there are a few teams with higher averages than the current district leader. We will note that in a particular district if that is the case.
REGION 1
DISTRICT 6A-1
| | |
| --- | --- |
| Point Average | School |
| 37.25 | Pine Forest |
| 36.8 | Tate |
| 35 | Escambia |
| 31.5 | Washington (Pensacola) |
DISTRICT 6A-2
| | |
| --- | --- |
| Point Average | School |
| 37.8 | Navarre |
| 34.8 | Gulf Breeze |
| 31.4 | Milton |
| 25.8 | Pace |
DISTRICT 6A-3
| | |
| --- | --- |
| Point Average | School |
| 43 | Crestview |
| 41.2 | Niceville |
| 36.2 | Fort Walton Beach |
| 32 | Choctawhatchee |
DISTRICT 6A-4
| | |
| --- | --- |
| Point Average | School |
| 44.75 | St. Augustine |
| 33.8 | Ed White |
| 33.8 | Nease |
| 26.6 | Englewood |
| 23.2 | Middleburg |
PROJECTED SEEDS
No. 1 St. Augustine
No. 2 Crestview
No. 3 Navarre
No. 4 Pine Forest
No. 5 Niceville
No. 6 Tate
No. 7 Fort Walton Beach
No. 8 Escambia
PROJECTED PAIRINGS
No. 8 Escambia vs. No. 1 St. Augustine
No. 5 Niceville vs. No. 4 Pine Forest
No. 6 Tate vs. No. 3 Navarre
No. 7 Fort Walton Beach vs. No. 2 Crestview
REGION 2
DISTRICT 6A-5
| | |
| --- | --- |
| Point Average | School |
| 42.4 | Vanguard (Ocala) |
| 38 | Gainesville |
| 36.4 | Lake Weir |
| 35.2 | South Lake |
| 34.4 | Leesburg |
| 33.2 | Forest |
DISTRICT 6A-6
| | |
| --- | --- |
| Point Average | School |
| 44.2 | Mitchell |
| 37.25 | Springstead |
| 34.6 | Pasco |
| 31.8 | Sunlake |
| 28.25 | Land O Lakes |
DISTRICT 6A-7
| | |
| --- | --- |
| Point Average | School |
| 46.5 | Armwood |
| 39.5 | Chamberlain |
| 38.4 | Hillsborough |
| 33.2 | Blake |
| 25.75 | Brandon |
| 21 | King |
DISTRICT 6A-8
| | |
| --- | --- |
| Point Average | School |
| 40.33 | Sebring |
| 37.4 | Lake Wales |
| 35.75 | Lake Gibson |
| 31.75 | Auburndale |
| 20.8 | Lake Region |
PROJECTED SEEDS
No. 1 Armwood
No. 2 Mitchell
No. 3 Vanguard
No. 4 Sebring
No. 5 Chamberlain
No. 6 Hillsborough
No. 7 Gainesville
No. 8 Lake Wales
PROJECTED PAIRINGS
No. 8 Lake Wales vs. No. 1 Armwood
No. 5 Chamberlain vs. No. 4 Sebring
No. 6 Hillsborough vs. No. 3 Vanguard
No. 7 Gainesville vs. No. 2 Mitchell
REGION 3
DISTRICT 6A-9
| | |
| --- | --- |
| Point Average | School |
| 39.4 | Largo |
| 35.25 | Clearwater |
| 32.2 | Boca Ciega |
| 32 | Northeast (St. Petersburg) |
| 27.5 | Dixie Hollins |
| 26 | Osceola (Seminole) |
DISTRICT 6A-10
| | |
| --- | --- |
| Point Average | School |
| 41.2 | North Fort Myers |
| 35.75 | Port Charlotte |
| 33.67 | Cape Coral |
| 33.5 | Charlotte |
| 24.33 | Island Coast |
| 21 | Ida Baker |
DISTRICT 6A-11
| | |
| --- | --- |
| Point Average | School |
| 38.5 | Fort Myers |
| 36 | Estero |
| 34 | East Lee County |
| 29.67 | Lehigh |
DISTRICT 6A-12
| | |
| --- | --- |
| Point Average | School |
| 36.33 | Naples |
| 34.75 | Barron Collier |
| 31.5 | Palmetto Ridge |
| 27.25 | Golden Gate |
PROJECTED SEEDS
No. 1 North Fort Myers
No. 2 Largo
No. 3 Fort Myers
No. 4 Naples
No. 5 Estero
No. 6 Port Charlotte
No. 7 Clearwater
No. 8 Barron Collier
PROJECTED PAIRINGS
No. 8 Barron Collier vs. No. 1 North Fort Myers
No. 5 Estero vs. No. 4 Naples
No. 6 Port Charlotte vs. No. 3 Fort Myers
No. 7 Clearwater vs. No. 2 Largo

REGION 4
DISTRICT 6A-13
| | |
| --- | --- |
| Point Average | School |
| 39 | Matanzas |
| 36.5 | New Smyrna Beach |
| 33.8 | Seabreeze |
| 33.5 | Mainland |
| 30.25 | Deltona |
| 24.33 | Pine Ridge |
DISTRICT 6A-14
| | |
| --- | --- |
| Point Average | School |
| 34.5 | Jensen Beach |
| 32.75 | Heritage |
| 28.67 | Sebastian River |
| 28.5 | Okeechobee |
| 25.75 | Eau Gallie |
| 18.33 | Bayside |
DISTRICT 6A-15
| | |
| --- | --- |
| Point Average | School |
| 32.4 | Dillard |
| 30.25 | Boynton Beach |
| 30 | Archbishop McCarthy |
| 27.25 | Boyd Anderson |
| 23.25 | Northeast (Oakland Park) |
DISTRICT 6A-16
| | |
| --- | --- |
| Point Average | School |
| 41.75 | Miami Northwestern |
| 40.33 | Miami Central |
| 35.75 | Miami Carol City |
| 34 | Miami Norland |
| 27 | Hialeah-Miami Lakes |
PROJECTED SEEDS
No. 1 Miami Northwestern
No. 2 Matanzas
No. 3 Jensen Beach
No. 4 Dillard
No. 5 Miami Central
No. 6 New Smyrna Beach
No. 7 Miami Carol City
No. 8 Miami Norland
PROJECTED PAIRINGS
No. 8 Miami Norland vs. No. 1 Miami Northwestern
No. 5 Miami Central vs. No. 4 Dillard
No. 6 New Smyrna Beach vs. No. 3 Jensen Beach
No. 7 Miami Carol City vs. No. 2 Matanzas