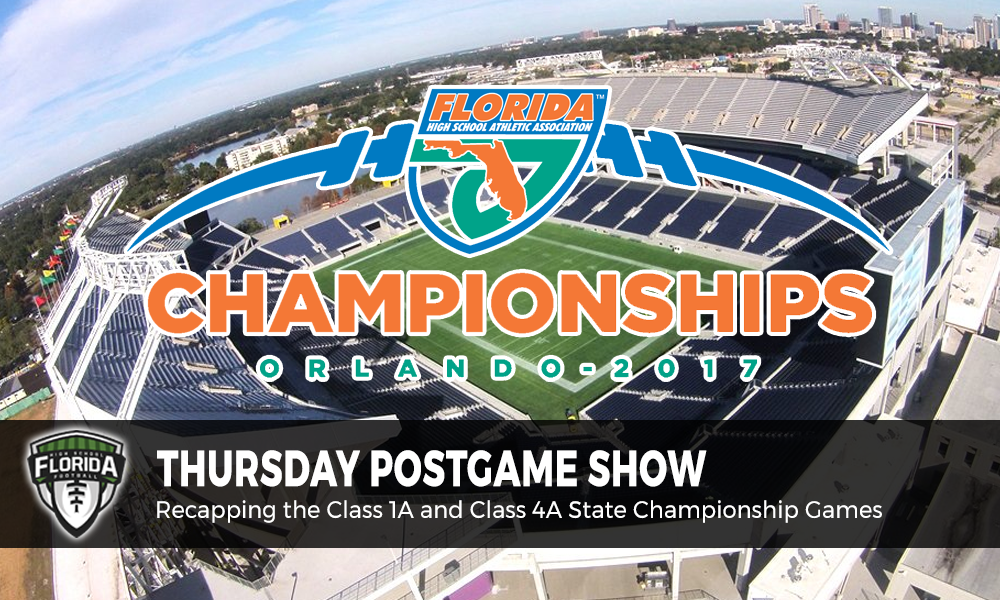 Help support the No. 1 Independent high school sports website in the State of Florida by becoming a FRIEND of FloridaHSFootball.com for as little as $3.00 per month by clicking here.
Join Joshua Wilson, Marty Pallman, and Bobby Latmore for a recap of the Class 1A and Class 4A State Championship games, LIVE from Camping World Stadium starting within 30 minutes following the Class 4A State Championship game on Varsity Sports Network, NFHS Network, and FloridaHSFootball.com.
The show can be viewed LIVE from FREE by clicking here, and in case you miss it the full show replay will be posted here after the broadcast.