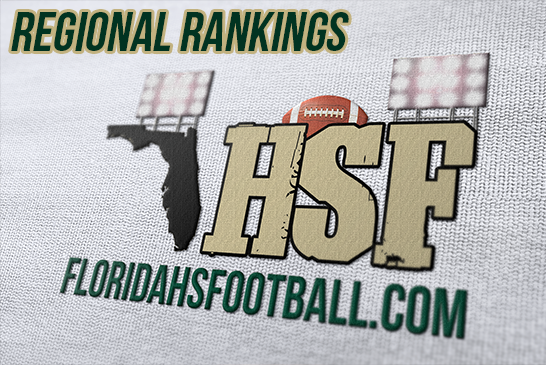 Here are the 2015 Preseason Heartland Region Regional Rankings from FloridaHSFootball.com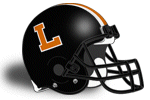 1. Lakeland Dreadnaughts
2014 Record: (11-1)
Why: Since 1993, Lakeland has made 22 straight playoff appearances, tied for the second longest streak in the state behind St. Thomas Aquinas. Five state titles over a ten-year period has made expectations even higher every year. Fans have been a little restless though, as the Naughts haven't made the state finals since 2008 or advanced past the third round since 2011, thanks to nemesis Osceola the last three years. Is this the year they take a huge step forward? This might be with nemesis Osceola no longer in the way and several play makers returning including junior tailback AJ Davis (162 carries, 1388 yards, 16 TDs), junior wide receiver (19 catches, 382 yards, 3 TDs), senior wide receiver Tariq Young (25 catches, 242 yards), senior linebacker Kelvin Broome (88 tackles, 23.5 tackles for loss) and senior punter (34 yards a punt).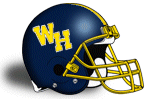 2. Winter Haven Blue Devils
2014 Record: (10-2)
Why: Three consecutive playoff appearances has set off a frenzy of excitement for head coach Charle Tate. Over the last two years over 200 kids have shown up at practice, including 110 this year, so enthusiam is very high. The bad news is only seven starters are back (4 offense, 3 defense) including junior quarterback William Tate (109 of 182 for 1620 yards, 19 TDs, 6 INTs), junior lineman Joe Issacs, senior tailback Te'kendrick Roberson, tight end Chayce Armbruster, senior defensive backs Ohaji Hawkins and Javonte Arius and senior lineman Eric Hollis. Roberson and Armbruster shined in the spring combining for four touchdowns showing the Devils offense won't slow down, while the defense pitched a shutout in a 45-0 win over Haines City. Getting to the playoffs hasn't been the problem for the Devils, its getting past the second round three straight years, now it's time to take the next step.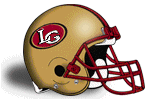 3. Lake Gibson Braves
2014 Record: (9-2)
Why: Next to arch-rival Lakeland, there isn't another program in Polk County that can match the Braves postseason consistency. Since 2000, the Braves have made the playoffs 10 of the last 12 years, including finishing as state runner-ups in 2003 and 2004. Under Keith DeMyer (106-37) the Braves have been the model program but haven't won a playoff game since 2010 carrying a four game losing streak. Perhaps this is the year. Carrying the team is an offensive line that returns four of its five starters including Baveon Johnson (FSU commit) and Michael Wiggs, both heavily recruited Division I-A players. Who runs behind them is still a mystery as DeMyer had to replace all of skill players. Senior Hunter Orem, a FIU commit, moved from defensive back, back to quarterback and will likely have senior receiver Dariaze Kirkland (255 yards, 1 TD), sophomore receiver Antonio Denson and senior tightend Ledarian McAllister as weapons. Defensively, the Braves will be led by senior end Francisco Nelson (FAU commit), senior tackle Keyshon Camp (71 tackles, 5 sacks) junior linebacker AJ Deshazor (120 tackles, 1 INT) and senior safety Derrien Bomar (62 tackles, 5 pass breakups).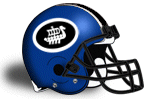 4. Lakeland Christian Vikings
2014 Record: (11-2)
Why: Coming off the schools first district title and first ever playoff win, the Vikings have all the momentum heading into this season. Play makers senior athlete RB Marlow (65 catches, 1118 yards, 16 TDs), junior receiver Larenz Deshazor (53 catches, 959 yards, 12 TDs), senior receiver Nick Dusse (10 catches, 196 yards, 3 TDs), senior tailback B.J. Sirmons (60 carries 343 yards, 3 TDs, 611 all-purpose yards) are all back. With Iron Man Christian Alexander graduated, head Coach Wayne Peace had to find a replacement at quarterback and got it when Tyler Wilkerson (42 of 96, 490 yards, 6 TDs, 3 INTs) transfered in from Auburndale. The defense is solid led by sophomore Logan Mason (118 tackles) and senior lineman Will Smaha (40 tackles, 5.5 sacks).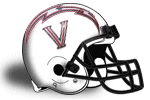 5. Victory Christian Storm
2014 Record: (13-1)
Why: Coaching football is like putting a jigsaw puzzle together the two go hand in hand. Last year,, Victory had all the right pieces and was able to put it all together to win the schools first state title. A year later, head coach Tommy Lewis spent all spring and summer trying to fill the missing pieces. Ironman Caleb Lewis is gone as is 10 other significant starters who all signed college scholarships. A pair of losses to Pahokee 14-0 and Glades Central 21-0 in the spring jamboree allowed coach Lewis to get an idea of what had to be addressed. The defense is ahead of the offense clearly and returns senior LB Gerald Poleon (83 tackles, 3 sacks, 34 quarterback pressures), sophomore DL Taquan Brown (70 tackles, 3 sacks), sophomore DB/RB Ja'Ques Stone (32 tackles, 4 INT, 10 pass breakups) and junior LB Ethan Rashid (93 tackles). Lewis moved senior Jarret Hicks from receiver to quarterback in the spring. Hicks and senior Deondre Pride, also a defensive lineman, battled it out in the spring for the starting job.
6. Lake Wales Highlanders
2014 Record: (8-3)
Why: Second year head coach Tavaris Johnson hasn't forgotten about last year's accomplishments, he just chooses to move on. Winning a district title was great but a 42-6 beat down at home in the first round of the playoffs kind of spoiled the season. Spring was more than just filling holes and replacing seniors, it was more about team chemistry and doing whatever it takes to keep it going. Johnson changed the offense dropping the veer for the spread to take advantage of senior quarterback Xavier Gaines talents. Gaines along with a trio of senior receivers starters Stanley Smith and Josh Dunn and a pair of senior transfers receiver Mustafa Majeed from California and Anthony Gardner from Frostproof will form the bulk of the Highlanders offense. The defense took a hit with graduation, but Johnson is pleased with the direction of several newcomers including Chonsey Christian, Dalvin Grant, Torrell Richardson, Jamal Shipman, Gage Rickman and Curtis Spruell, who returned to Lake Wales after a year at Winter Haven.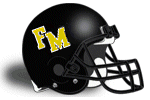 7. Fort Meade Miners
2014 Record: (6-4)
Why: There are plenty of reasons to be excited about the upcoming season for head coach Jemalle Cornelius. The biggest being the realistic chance of competing for a state title once again. Fort Meade drops to 1A and will only compete against similiar small public schools like itself, including Pahokee and Frostproof. Begining in 1997, the Miners reeled off 16 straight playoff appearances; but hasn't been back since 2012. This could be the year, with the drop in class and the return of senior tailback Tyler King (975 yards), senior quarterback Jessie Henson (69 of 112 for 980 yards, 8 TDs), junior athlete Ladarius Clark, sophomore athlete Jy'Quez Wright and four key lineman senior Nate Music, junior Bryce Nelson, sophomore Cleveland Reed and Xavier Johnson. Senior receiver Alvin Harvey, freshman quarterback Dearrick Howard and sophomore cornerback Anfernee Clark will also have key roles.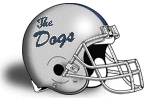 8. DeSoto County Bulldogs
2014 Record: (8-3)
Why: What a turn around for Matt Egloff and the Bulldogs, from 2-8 two years ago to 8-3 and in the playoffs a year later. One of those eight wins was a stunning 23-18 win over arch-rival Hardee, which not only stopped a five game losing streak but also clinched the district title. Now can Egloff keep it going and carry that enthusiasm over into this season again. Senior defensive back/tailback Caleb Blackwood (2 INTs in spring), junior defensive back/tailback Nirion Washington, senior linebacker/fullback Quay Fudge, senior cornerback/wide receiver Julio Gaitan, senior linebacker Stefan Williams, junior linebacker/wide receiver Emmanuel Wesley will look to keep it going.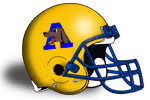 9. Auburndale Bloodhounds
2014 Record: (6-5)
Why: The motto for Auburndale heading into the fall could clearly be 'A new beginning'. As is a new head coach, new coaching staff, new offense, new defense, new quarterback and new players. Assistant coach Billy Deeds takes over the job and despite returning both senior tailbacks Artavis Pierce (1126 yards, 12 TDs) and Jessie Britt (500 yards, 11 TDs, 151 receiving, 3 TDs), he dumped the wing-t offense for the spread. Chauncey Smart and Isaiah Smith along with Britt at times will form the wideouts. Getting them the ball will be either sophomore Cequaveon Mathis, a transfer from Bartow or junior Cody Miller. Not a lot what learned about the new offensive changes as their spring game was called four minutes into the second quarter in a scoreless game with Tenorac.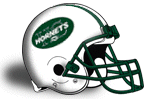 10. Haines City Hornets
2014 Record: (6-4)
Why: Jake Chapman was thrown into the fire so to speak last year hired just days before their kickoff classic. Despite having to quickly hire a staff and deal with eligibility issues, Chapman still guided the Hornets to a winning season losing in a three team district tiebreaker. A year later, Chapman has had plenty of time to start putting things in place to run his program. If the spring is any indication the Hornets still have a long way to go though being shut out 47-0 to Winter Haven.
Next Five On The Bubble: Bartow, Frostproof, Hardee, Kathleen, Sebring