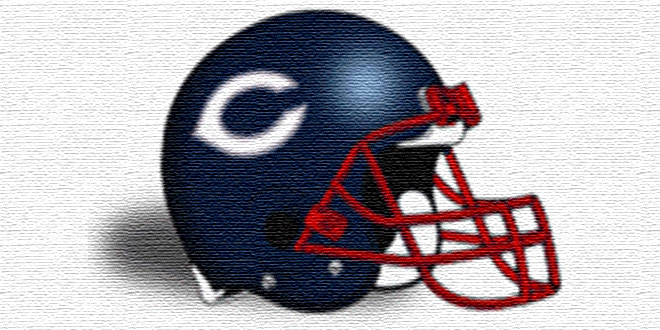 Team: Columbus Explorers
Sunshine State 25 Preseason Ranking: No. 11
Head Coach: Chris Merritt
2014 Record: 13-2
Join The Discussion: Sign up for a FREE user account | Discuss on our message boards here
Look Back On 2014
The Explorers reached the Class 8A state championship game last season, their first state championship appearance in nearly three decades. The Explorers fell to Apopka in what was a very close game between the two teams.
Players To Watch
WR Jerron Rollins, Sr.; DE Joshua Uche, Sr.; ATH Christopher Henderson, Jr.; LB Guy Thomas, Jr.; DB Trajan Bandy, Jr.; DB Marlin Brooks, Jr.; DB Josh Jobe, Soph.; OL Kyle Mann, Sr.; Alex Ros, Sr.; RB CJ Henderson.
The Outlook
After coming off their best season in nearly 30 years, the Explorers are looking to keep the momentum going in 2015.
Offenisvely, the Explorers will have to fill in holes at quarterback and wide receiver after losing Tucker Beirne and Austin Maloney due to graduation. Alex Ros will step into the starting role at quaterback this season after waiting his turn last year behind Beirne. Ros' main target will be returning receiver Jerron Rollins and he should be able to surpass the 660 yards receiving he had last season. Kyle Mann will be the leader of the offensive line for the Explorers, while CJ Henderson will step up in the role as the leading rusher with Ivan Smith transferring out of Columbus for his senior season.
Over on the defense, there will be a lot of talent that will be rising juniors taking a role. Linebacker Guy Thomas will be one of the leaders for the defense while Trajan Bandy, Josh Jobe and Marlin Books will help anchor the defensive backfield.
Columbus knows what the standard is as a team and know that Coach Merritt's expectations are very high. This Columbus team has a chance to go far this season, but will only get as far as where the preparation and determination of this team takes them.
The District
District 8A-14 gets smaller by just one team, with South Miami going to Class 7A, but that really does not mean anything at this point. With teams like Coral Gables and Miami High still in the fold, the playoff race can be open to at least these three schools at the moment. However, given the nature of Columbus being able to perform extremely well year-in and year-out in district play, we feel confident to say they will bring home another district championship this season.
Three Games To Watch
Friday 8/21 at Winter Haven – Although this is a preseason game, this game is certainly worthy of keeping an eye on. Winter Haven is sort of like Columbus in the ways of having talent, but not brand-name talent. Both teams look to be equally matched on paper and this will help the Explorers smooth over any kinks before opening with Miami Jackson the next week.
Friday 9/25 vs. Belen Jesuit at FIU Stadium – This annual rivalry between the two biggest Catholic school football programs in Miami-Dade draws over 10,000 fans in most years and this year should be no different. This games has been known to be a full four-quarter battle in most years and for fans who are looking for a great rivalry game to go should certainly put this game on the list. It is worth the price of admission and more.
Friday 10/30 vs. Coral Gables at Tropical Park – Instead of playing Coral Gables early in the district schedule, this game will now be the last district game for both teams. As such, we expect both Columbus and Coral Gables to have already locked up the playoff spots for District 8A-14 and this game deciding the district championship. It will be the most important game for either team on the schedule this season.
Join The Discussion: Sign up for a FREE user account | Discuss on our message boards here
Previous Sunshine State 25 Countdown Stories
No. 12: Oakleaf
No. 13: Dr. Phillips
No. 14: Manatee
No. 15: Armwood
No. 16: Lakeland
No. 17: Niceville
No. 18: Delray American Heritage
No. 19: Dwyer
No. 20: Wakulla
No. 21: Naples
No. 22: Lake Gibson
No. 23: North Marion
No. 24: Palm Bay Heritage
No. 25: Bishop Moore