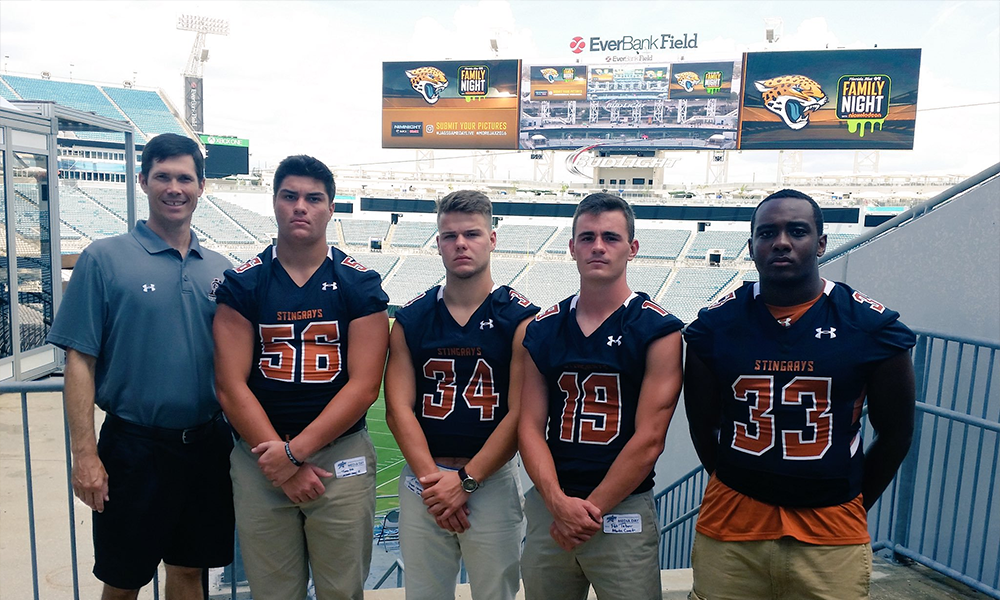 Help support the No. 1 Independent high school sports website in the State of Florida by becoming a FRIEND of FloridaHSFootball.com for as little as $3.00 per month by clicking here.
JACKSONVILLE, Fla. — Atlantic Coast will be seeking their third head coach in school history this offseason.
On Monday, Matt Elliott stepped down as the head coach of the Stingrays after two seasons at the high school located on Jacksonville's Southside, Justin Barney of the Florida Times-Union reported.
Atlantic Coast HSFB coach Matt Elliott has stepped down, per Stingrays AD Kelly Blount. He was 9-11 in his 2 seasons there.

— Justin Barney (@JustinBarneyTU) November 14, 2016
Elliot's resignation came as a surprise Athletic Director Kelly Blount told the Times-Union. As such, his resignation becomes the 22nd coaching change on The Original Coaches Moving Van™ list for 2017.
RELATED: The Original Coaches Moving Van™ for 2017
Elliot leaves the program with a 9-11 record over the last two seasons including the school's worst record of 3-7 this season. He was tapped as the replacement to Kevin Sullivan in early 2015 after Sullivan retired from coaching initially. Sullivan has since returned to the coaching ranks at Ed White High School on Jacksonville's Westside.
The school hopes to hire a new coach as soon as possible the report indicated.