Announcements

Please be sure to read the rules of the forums. This is only to help all of us have a good time and we want to keep this board as fun as possible. 
Content count

14,496

Joined

Last visited

Days Won

123
About ColumbiaHighFan2017class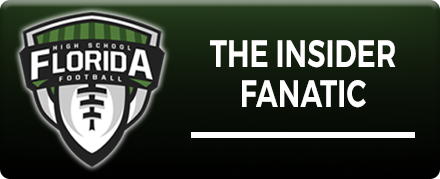 Very close All ticket sales in county is distributed equally regardless of who brings in fans and who stadium is empty The centralized scheduling basically means that outside of OOS games and KOC the teams can only play teams in county for non conference games And the only way they can play OOS or KOC games from outside the county is if the team specifically (not the county) or the OOS team covers the costs I got a few other details from speaking to a coach of a very big name program but I'll stop there Let's just say that is only tip of iceberg

So Bolles makes final 4 and loses to Cocoa

I guess that will be something to watch in off-season

How many players likely follow him to Bolles?

Dan in Daytona

reacted to a post in a topic:

Region Title Kings - Multiple Choice Quiz

ColumbiaHighFan2017class replied to OldSchoolLion's topic in The Huddle

1986 state title 1990 state title 1993 state title 1995 state title 1996 state runner up 1998 state title 2002 state title 2003 state runner up 2004 state title 2006 state title 2008 state title 2009 state title 2011 state title 2012 state runner up 2013 state runner up 2014 state runner up 2016 state runner up

ColumbiaHighFan2017class replied to OldSchoolLion's topic in The Huddle

Bolles has 17 state title appearances You have to win a regional title before you can make state finals so they would at minimum have 17 regional titles

ColumbiaHighFan2017class replied to OldSchoolLion's topic in The Huddle

SPCjessica2004

reacted to a post in a topic:

2019 out of state games

Dillard I think was pretty high on both lists I just don't know their exact placement with the numbers OSL was using

ColumbiaHighFan2017class replied to nolebull813's topic in The Huddle

I think the people in charge of the freedom bowl just assign the teams either randomly or what works for the teams And one team is clearly not like the others lol

Of course though the list OSL showed was total playoff games not playoff appearances (seasons) That's where the confusion happened since we were looking at 2 completely different types of stats

Dillard was top 10 in playoff appearances I believe They were only like 2 or 3 behind Columbia on the list

I would agree with what OSL said if it wasn't for the 2 teams involved. I don't think chaminade or TCA will be overwhelmed with their schedule because they do this every year If say someone like University Christian went and suddenly played TCA, St Augustine, Lee, Columbia, Bolles, Mandarin, and Raines than yeah I could see UC being overwhelmed because they aren't used to playing that many top caliber teams but both these schools do it every year and have grown accustomed to it 3a finals should be interested with 2 potential top 10 FL teams (slightly better game on paper than chaminade and Oxbridge from 2 years ago) Of course someone like CCC could spoil that as they have been loading up themselves Top 3 in 3a will be very good this year

ColumbiaHighFan2017class

reacted to a post in a topic:

Lakeland Reached Rare Milestone This Past Season

In all fairness Trinity Christian did play up last 2 years and wanted to do it this year but the fhsaa wouldn't allow any team to move classification In reality TCA got punished for some schools out there who kept using every excuse in the book to move classification and the fhsaa didn't want to take any appeals anymore

Honestly another thing that would make a great topic of it's own is what defines elite Truthfully it depends on who is evaluating and what they feel is important Some feel it's based on state championships alone which I think is kinda a lazy way of looking at it, teams like UC and NFC have several state titles but probably wouldn't beat a lot of the "solid teams" on regional or state level Others are more loose with term and think any team who makes playoffs are elite which I think is kinda a devaluing of the term I guess you can say "poster preference"