Content Count

181

Joined

Last visited

Days Won

1
About Trelle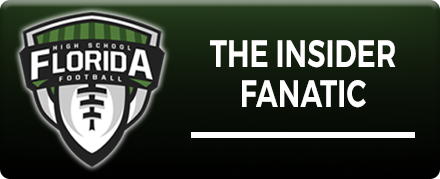 Game should be streamed through the YouTube channel here: https://www.youtube.com/user/VBHSFootball

Vero Beach is my hometown, we barely considered ourselves S FL more as the border county between S FL and Central FL, and Cocoa is about an hour north of us. ¯\_(ツ)_/¯

Hey now ain't nothin wrong with a little Grizzly! My industry is in the oil/gas fields and half of me and my coworkers diets consist of Grizzly and some kind of energy drink Lol!

Would that have been Bill Wilson? He was before my time. I played back in the early 2000's C/O '04. We had a lot of great mentors/coaches from Freshman up to Varsity. Coach Motta, Ahrens, Coggins, just to name a few were awesome coaches and mentors to myself and a lot of other kids. Maybe not so much then but looking back I appreciate what they did for us for sure.

That is my thought process as well. I grew up playing for Vero where most of the coaches wanted everyone on the team to succeed in both life and football, but more so in life, and I appreciate what they did for us. There was some other positional coaches that had nothing to do with my skills group that would come over just to mentor the kids and try to make them all around better, I don't see any of that here and honestly it was a culture shock. Glad to hear this seems more uncommon then not and that you do the right thing yourself coach. Good luck this season!

Same here at Vero, from what I heard the players were exposed to another student who tested positive and then given the mandatory 2 week quarantine. Without access to the instant testing and the fear mongers, this is most likely going to be a long season for a lot of teams.

I'm here in AL and one of the programs I've been watching their record isn't great and I think a lot to do with it is the coaching, and having kids ready to go. I know there's a lot of current and former coaches on here so I'm going to ask the questing. Do you focus your practices mostly on the starters and the 2nd stringers or certain package guys you leave to the wayside? I've noticed a lot with these guys they may have the back ups stand on the side 20-30 minutes and let first team do ALL reps. The other guys pay attention and try when given their shot but honestly aren't being coached

I have my son playing in the rec league here, which is directly tied with the high school (same teams, league and use the stadium too) kind of feel like this article is misleading, almost like saying the schools don't want to test. The thing is they can't afford the instant test the only thing available is the 2 week test. In my area (Huntsville) I'd had to drive about 1.5 hours to get to the nearest full time instant test facility, or the few places that offer it around Huntsville usually only do 4-8 people a day on certain days. This article made it seem like the coaches/schools don't care

I still pop in once a week or so, just give the board to Ol' Neutral as the mod and walk away lol. It's a shame far cry from the early and mid 2000's when the board was really alive.

The Rocket City Trash Pandas! I'm building a house in Huntsville and just seen their signs over Thanksgiving, my wife thought they were a women's roller derby team at first lol

You gotta hedge your bets lol

Vero against Treasure Coast, Vero won regular season game by a point in OT and they always battle, Treasure Coast also runs the Single Wing which isn't seen a lot in today's spread happy style most teams run.

We actually have a full thread about these 2 styles, nice little read: But this should be another great game between the 2, obviously I'm a Vero homer but I'm giving Vero the edge. Vero will actually have tape on TC from this season to help game plan going against their non traditional style of offense, our teams been getting healthier, and both the offense and defense have really stepped their games up the second part of the year and started clicking. All this and being played at home I'll go Vero 31, TC 20.

It seems everyone over looked the Jensen Beach- Miami Killian game. On paper Killian should have had their way with Jensen Beach instead it went into OT at 3-3 and Killian pulled it off 6-3.